Final confirmed grades have now been awarded to you by the exam boards and are based on the highest grade between the Centre Assessed Grade and the calculated grade determined by Ofqual. 
In order to secure your place in Sixth Form you must complete the online enrolment form accessed here and need follow the next steps: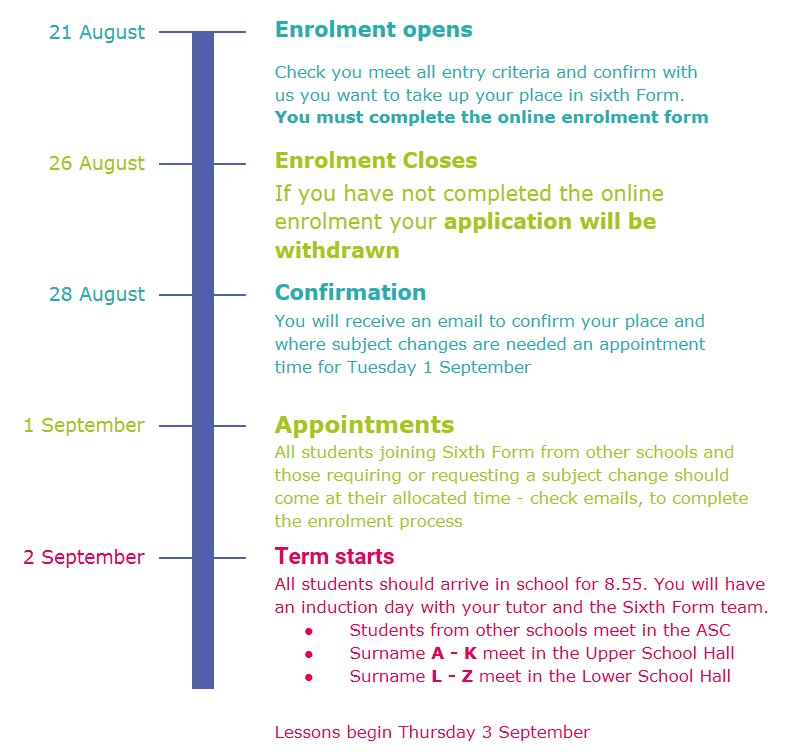 In order to study a subject you must meet the published entry criteria with the results you hold. Where you have not met the entry criteria for your chosen subjects you will be offered an alternative. This will be discussed on 1 September. 
In preparation for September, please familiarise yourself with the return to school information and the Sixth form Dress Code. 
If you have any questions, please contact sixthformkevi@the3rivers.net 
We look forward to welcoming you into our Sixth Form.