One of our very talented and committed Year 12 students recently enjoyed an amazing opportunity to allow him to develop his sport.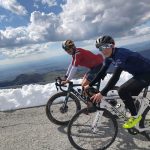 Daniel recently had the chance to go on an altitude training camp in Sierra Nevada, Spain to help with hist Triathlon. Altitude camps are highly specialist in the way they must be approached due to their nature, with limited oxygen and unknown weather conditions you must be very adaptable and train using specific zones and devices to allow you to maximise the benefits you can gain,
which brings me onto the reason for going there and that is because the lack of oxygen in the air forces the body to produce more red blood cells and then on return to sea level this increased count of red blood cells allows you to be more efficient and therefore faster. While racing as an Elite this is significantly beneficial to performance and it goes a long way in enabling you to get those extra few % which can make the difference between winning.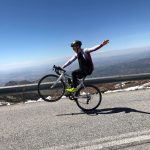 Daniel said the trip was a brilliant experience, which hardly any Junior athletes in any sport get to do and is therefore normally reserved for professional adults. The views were second to none and the C.A.R Altitude Centre was phenomenal to train in! In addition to that Daniel and his training partner Marcin got the chance to meet and train with top end professional athletes across triathlon, running and cycling which was fantastic as it allowed them to get an insight into their lives. Overall a huge experience and 100% worth it in every aspect! Daniel is now looking forward to getting into the Triathlon season and seeing what he can do this season.